A Letter from Mrs. Gore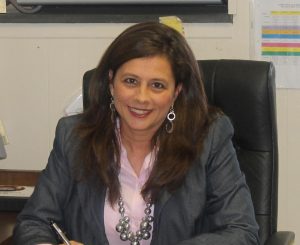 Welcome Back to the 2021-2022 school year!!  
As we start the new year together, the staff at Old Dock Elementary looks forward to working with you and your child.  We strongly believe that the education of children is a partnership between the home and the school and that parent involvement is crucial to the success of our children.  Please mark Thursday, August 19, 2021 for our Old Dock Elementary School Open House from 4:00 p.m. to 6:00 p.m.  This will give you an opportunity to meet our staff and receive important information about the upcoming school year.  Class lists will be available to indicate your child's teacher and room number.
As we move forward with another school year, we are committed to providing your child(ren) with the best education possible.  It is our goal to create a safe, secure, and inviting atmosphere at Old Dock Elementary where students feel free to take risks, accept challenges, and make mistakes—because this is how learning takes place!  We firmly believe that all students can succeed and we consider it a privilege to be able to work with your children in the pursuit of helping them to be the best that they can be.  While we are in the business of educating children, our first priority is the safety of our students and employees.  We are so excited to have our students on campus as we know from research and experience that students will learn better in an in-person learning environment.  I look forward to meeting you all and just in case I don't get an opportunity to meet you, please feel free to stop by the office so that we can meet in person.  If I am unavailable, I am most likely in a classroom, in a meeting or somewhere on campus.  Included in this letter is my contact information. Feel free to contact me anytime via phone or email. We can also set up scheduled times to meet, if needed throughout the year. For now, here is some important information I would like to convey to you regarding the 2021-2022 school year. Please keep this information for your reference. 
Sincerely,
Ronna Gore, Principal
1-910-642-2084
rjgore@columbus.k12.nc.us